Home » Blogging » 10 WordPress Plugins for Massive Traffic Building on your Blog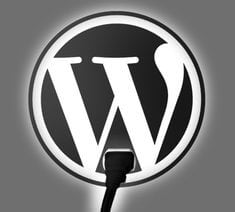 Boosting traffic to your website is definitely the most significant aspect of web promotion. Observably, there are many choices existing on the web today for generating traffic, one of this is through social networking sites as the best option, but still Search Engine Optimization is the most essential for your website to generate quality traffic. Now, I am going to give you a list of some of the best WordPress plugins which will help you to generate more traffic at the time to have better search engine rankings for your website.
Using these 10 WordPress plugins listed below, you can then automate for massive traffic building opportunities available through SEO, social networking and social bookmarking.
1. Sociable
Sociable is simple but yet very effective in driving traffic to your blogs. It allows your visitors to add your favorite blog post to social networking and social bookmarking sites. You can see how this works by clicking the social icons and submit the post to one of your preferred social sites.
2. All in One SEO Pack
All in One SEO Pack plugins is considered the best and the most broadly used by website owners because it automatically optimizes your wordpress platform blog. It allows you to add SEO On-page Optimization techniques like title tags, descriptions, keywords tags and many more to every post you published on your blog. Webmasters without fail notice an increase in traffic to their blogs from search engines after installing this plugin.
3. Simple Twitter and Facebook Connect
Simple Twitter and Facebook Connect plugins allow readers to use Facebook and Twitter features. You can connect easily according to their needs and a plus for you because these plugins only hold a little in coding. Users can then automatically Tweet or share your posts.
4. Google XML Sitemaps
Google XML Sitemaps is another extremely useful plugin for SEO purposes. It generates a sitemap of your website which will help your wordpress site to be indexed easily by search engines. Just to clear it out, this plugin isn't only work with Google but also with the other search engines like Yahoo and Bing. In general, this notifies all search engines whenever you published a new post.
5. Automatic SEO Links
To keep away from black hat SEO and troubles to the users, just select a word and a URL and Automatic SEO Links plugin will change all competitions in the posts of your blog. Using this one, you can place the title of the link, target, rel and you can also determine how many times a word has been changed. This is really the best way whenever you forgot putting your links manually.
6. WP Email Plugin
Another simple but efficient plugin is WP Email. It allows your visitors to recommend your blog post or webpage to a friend via email. This is also known as "tell a friend plugin".
7. Simple Tags Plugin
The tagging plugin in WordPress title and SEO tag are great ideas. These simple tagging techniques can boost your blog's search traffic, so adding and choosing the best related keyword tags to your post is a great way to get started.
8. SEO Slugs
SEO Slugs wordpress plugin takes away common and unnecessary words like 'a', 'the', 'of' from your post slugs to get better search engine optimization. This plugin also strips familiar words like "what", "can" or "your" out of your post making it more search engine responsive. In other words, this will prioritize the main keywords of your post title.
9. Similar Post and Recent Post Plugins
Similar Post and Recent Post plugins will display a list of random or recent posts in your blog to encourage readers to stay on your website.
10. CommentLuv Plugin
CommentLuv Plugin is the best comment plugin webmasters and commenters are looking in a blog. It finds the last post of the person who left the comment and show off a link to that post under their comments. The good thing with this plugin is that it uses dofollow attribute.
And to find the amount of traffic a website may be getting, don't forget to check this post.