I have been blogging on WordPress based blogs for all most 5 years now. And in this period, I have been able to create some successful blogs in make money online and blogging tips niche. Since I don't know much about coding, I have to rely on WordPress Plugins to add any new feature or functionality on my blog. I used to test lots of WordPress Plugins. No doubt some of them used to be premium WordPress Plugins but most of the time; I stick with free WordPress Plugins.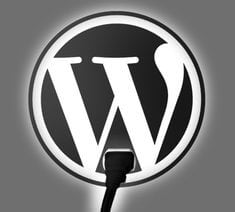 Some plugins just turn out to be waste of time and while others do exactly what we are expecting from them. In this special post, I will mention those WordPress Plugins only that I'm using here on BloggersPassion.com blog. I used to test new plugins and delete the one's that are not useful. So you should keep coming from time to time on this post to get the updated list of WordPress plugins that are powering Bloggers Passion blog.
You should go through the compete description of a WordPress Plugin before trying that plugin on your blog. And you should only use a plugins if you really need it. In case you end up installing too many plugins on your WordPress blog, that will just slows down your blog speed and will have negative impact on your blog rankings on Google search as website speed is now one of rankings factor on Google.
1. AdRotate
You can use AdRotate plugin to manage different advertising options on your WordPress based blogs. Through this plugin, you can track the performance of different ad spots running on your blog. With the help of this plugin, you can sell impressions, clicks and can sell normal banner ad spots on monthly basis.
2. Akismet
Akismet plugin gives us the freedom to fight against Spam comments coming on our WordPress blogs. As the popularity of your blog increase, it will become difficult to manage Spam comments manually and will waste lots of time doing so. We need a solution where spam comments are automatically stores in Spam folder and they don't mix with the genuine comments that we get on our blog. Akismet plugin does exactly that. But if you are using Akismet or decided to use it for Spam comments detection, you should check your Spam folder on regular basis because in some cases, Akismet plugin sends even genuine comments into Spam folder. Click here to go to Akismet plugin website.
3. Contact Form 7
Contact Form 7 WordPress plugin will add a contact form on your blog. After installing this plugin, you can easily add a contact form on any of your post or page. You can customize this form as per your requirement.
4. Delicious Bookmark Button
Delicious Bookmark Button will add a delicious badge or button with votes count. You can use Delicious badge on post and page level on your blog. You can see Delicious badge in action on Single Post Level here on Bloggers Passion. Click this link to download Delicious Bookmark Button.
5. Easy WP SEO
Easy WP SEO is the premium SEO plugin for WordPress blogs. This plugin will help you add lots of Onpage factors at post and page level to make your contents more search engine friendly. For primary and secondary keyword that we add using this plugin, will give us a SEO score and keyword density for the same. It also suggests things we should be doing to take our SEO score close to 100. Easy WO SEO plugin comes with a one-time fee of $37. Once purchased, we can use it on multiple blog that we own.
6. FeedBurner FeedSmith
FeedBurner FeedSmith plugin allows you to redirect all default RSS feeds to Feedburner feeds. This way you will be able to keep track of each and every subscriber in one place. Try this link to download FeedBurner FeedSmith plugin.
7. Google XML Sitemaps
We create XML sitemaps for faster crawling of our website contents into major search engines including Google, Yahoo and Bing. With Google XML Sitemap plugin, XML sitemap for your blog will be automatically created. You can submit the same XML sitemap to Google through your Google Webmaster Tools account. Google XML Sitemap plugin will automatically include latest contents coming on your blog in the form of posts.
8. Peter's Collaboration E-mails
Peter's Collaboration E-mails plugin can be very handy in case you used to accept lots of guest posts on your blog. This plugin used to send automatic emails to contributors about the status of their guest posts like if its pending, gets published or change in status from draft to pending or pending to scheduled etc. After using this plugin, you as a blog owner will not need to inform guest bloggers about their guest post status manually through emails, as it will be automatically done by this plugin. You as a blog owner will also get notice for all new guest posts that are submitted for your review. Follow this link to start using this amazing plugin for managing guest posts in a better way and in least amount of time.
9. RSS Footer
RSS Footer plugin will allow adding a line of code at the end of your blog post in RSS Feeds. You can use this plugin to generate extra links for your website and also can be used to increase your followers base on popular Social Media Websites like Twitter, Facebook and Google Plus Etc. Click this link to download the latest version of RSS Footer plugin for your WordPress blog.
10. SEO Friendly Images
This plugin will automatically add alternative text (alt tag) and title tag with all of your images. This will make your contents more search engine friendly and help you receive more traffic from Google Image Search. SEO Friendly Images plugin will also make your images W3C and HTML validated. Use this link to start optimizing your images using SEO Friendly Images WordPress Plugin.
11. Smart 404
Smart 404 is a great plugin to manage 404 types of requests on your blog. This plugin tries to redirect users to the most appropriate contents of your blog. This plugin also generates set of template tags that are used on a 404 page in case no match is discovered. Click here to download latest version of Smart 404 plugin for WordPress blogs.
12. SEO Smart Links
SEO Smart Links plugin can automatically link targeted keywords to their landing pages (posts, pages, tags, categories etc) in your blog posts and comments section. So it's a great way to interlink your blog contents automatically and will help your blog towards better search engine rankings on Google and other search engines. Go to this link to start using SEO Smart Links plugin to make your blog contents more search engine friendly through auto-interlinking.
13. Subscribe To Comments
This plugin gives your blog readers the option to subscribe to comments on a post of their interest. This plugin is really helpful in case you are interested in keeping track of all incoming comments on a blog post of your interest. You will receive notification for the same directly into your Email box. Click this link to know more in detail about Subscribe to comments plugin for WordPress blogs.
14. Top Commentators Widget
Top Commentators Widget plugin will add a top Commentors widget in your blog sidebar. We can customize this plugin as per our requirement like showing top 5 Commentors or top 10 Commentors, showing number of comments against each commentator etc. Click this link to download this plugin to start showing top commentators widget in your blog sidebar.
15. WP-DBManager
We can use WP-DBManager plugin to maintain our WordPress database. This plugin can be used to take important actions like optimizing database, repairing database and deleting database etc. This plugin can automatically schedule the database backup. Click this link to download this plugin for managing your WordPress database.
16. WP Smush.it
It is one of must have plugins for WordPress. WP Smush.it plugin will reduce your image sizes automatically using their API within our WordPress Dashboard. Since website speed is one of rankings factor on Google these days, so using WP Smush.it plugin can improve the speed of your WordPress blog to some extent at least. Click this link to start using WP Smush.it plugin for reducing sizes of images used in your blog.
17. WP Super Cache
WP Super Cache is a must have plugin for WordPress blogs. It will improve the load time of your blog. WP Super cache is very helpful for high traffic blogs and blogs having lots of images in their content. Try this link to download WP Super Cache plugin for your WordPress blog.
18. Yet Another Related Posts Plugin (YARPP)
Yet Another Related Posts Plugin will help you show related posts on your blog. We used to show related posts at single post level on our blogs to improve various engagement metrics like bounce rate, time on site, average page views etc on our blog. Go to this link to download yarpp for showing related posts in your blog and at RSS Feed level.
So with this it comes to the end of special post featuring all WordPress plugins that I'm currently using on Bloggers Passion blog. Would be interested in sharing the list of plugins you are using on your WordPress blog, Share in the comments below. Also let me know in case you are thinking of using any of the above WordPress plugin on your blog below.